WASD+ connection tutorial
1) Turn on android developer mode
WASD+ needs to use the developer mode to cast screens and simulate clicks.
Operation in Android phone: Settings -> Developer options -> USB debugging
If you can't find [Developer Options], please do as follows:
2) Connect mobile phone and computer with data cable
Try to use the original data cable.
If connecting to the computer does not work, please change the data cable or change a different computer USB port.
3) Allow computer debugging
In the pop-up box of the mobile phone, please check [Allow USB debugging].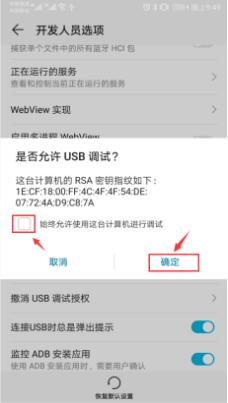 4) If the pop-up box of step 3 does not pop up, please change other connection methods
Please change to other connection methods such as: [File Transfer], [MTP], [Charge Only], etc.